What types of bandages are there?
All types of bandages are available at Degros. Consider, for example, absorbent bandages, self-adhesive bandages, bandages, gauze compresses, Plaster bandage, or bandages. Frequently sold and used bandage is Tubigrip. This is a tubular bandage to protect the skin and clothing against ointments and creams or for the fixation of various wound dressings.
Where do you buy bandages?
Buy your bandages quickly and easily from our wholesaler. At Degros you will find professional bandages for a competitive price and we deliver quickly. In practice, it is essential to always have good bandages in stock to be able to treat different wounds properly quickly. To provide first aid, it is wise to have a first aid kit in the to have practice. Or you can buy a first-aid kit for on the road and at home.
Dry wounds
Regular bandages such as gauze bandages or bandages. This does not mean that it cannot bleed. It can be painful to remove. Then use a greasy gauze or gel before connecting.
Bleeding wounds: Absorbent bandages such as absorbent gauzes. This bandage is specially made to absorb a lot of moisture.
Bite wounds
Use sterile dressing. Rinse the wound for 1 to 2 minutes and then disinfect with 70% alcohol chlorhexidine.
Our range of bandages
Degros is a supplier of professional medical dressings. We supply general practices, clinics and medical departments, but also companies and individuals can contact us. For example, for purchasing or supplementing dressing materials for the bandage kit or First aid kit.
We only sell products from high-quality, reliable brands. You can think of Klinion, Van Heek, Romed, Mepitel, BSN, Molnlyke, Lohmann Rauscher, Hansaplast and Hartmann.
At Degros you will find a very extensive range of bandages. This includes classic bandages such as bandages, sterile gauze, English Lint, gauze compresses, plasters and the more modern wound dressings, such as island plasters ,silicone bandage, hydrocolloid bandage and alginate bandage.
In addition to many different types of bandages and plasters, we also supply all conceivable accessories. From alcohol swabs, leukoplast, bandage shears, disinfectant and cotton swabs to complete first-aid kits.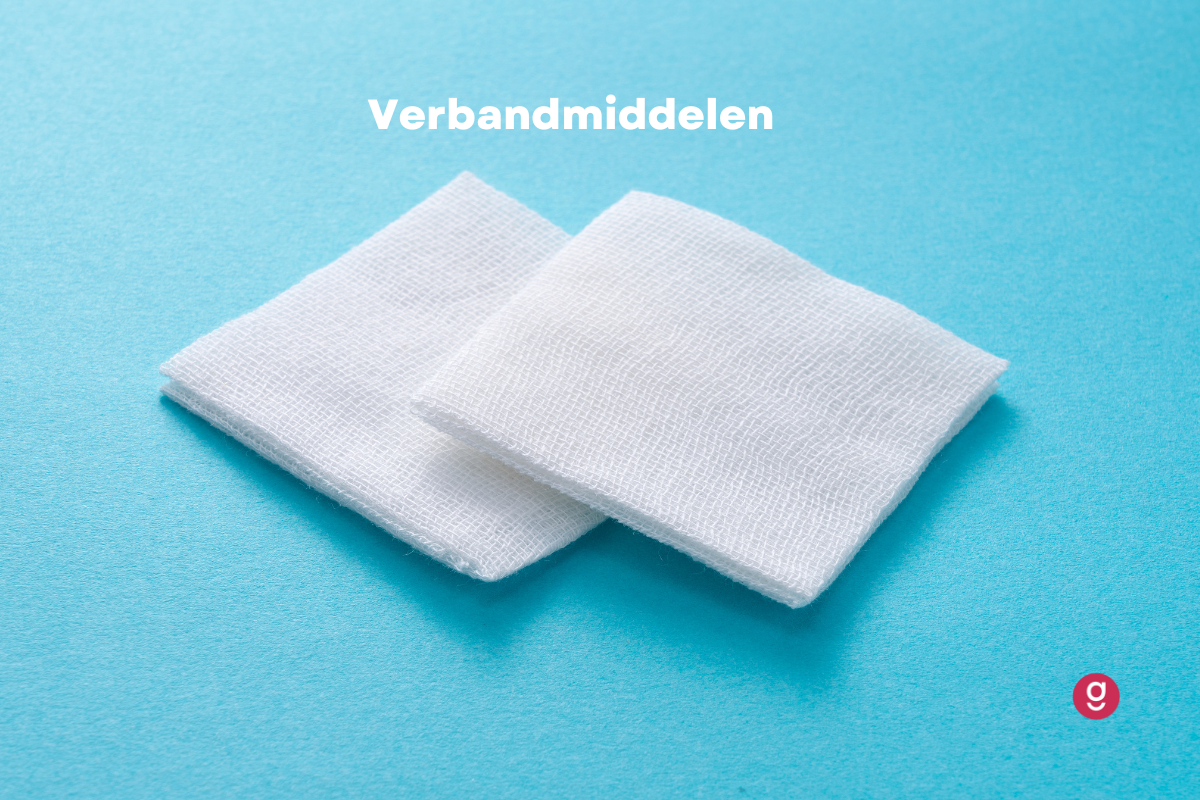 What do I pay in shipping costs and what are the delivery times?
Shipping costs €6.95 and is Free from €150.- Ordered before 22:00 is shipped the same day on working days* *If you have placed an order with items with a longer delivery time, we will not ship the order until it is complete.
What is the warranty period and what quality can I expect?
We supply only A-quality products. The legal warranty period is 6 months. If a product is not to your satisfaction, returning it is easy at Degros. We are affiliated with Webshop Keurmerk, which makes shopping at Degros safe and reliable.