What do you use plasters for?
Plasters are used to cover and protect minor wounds and cuts. They can also help promote the healing process by creating a moist environment that helps the wound heal and reduces the risk of infection.
What types of plasters are there?
We sell many different types of plasters. These plasters all have their own application.
Children's plasters
Water-resistant plasters
How best to remove a plaster?
In order not to immediately destroy the wound that has just healed or to irritate the skin by pulling the plaster off immediately, below are 3 tips for better removal of plasters.
Let the plaster soak in the water until the plaster starts to loosen a little.
Coat the adhesive areas of the patch with oil or soap so that they are soaked.
Coat the adhesive areas of the patch with alcohol so that they are soaked.
How do you prevent a plaster from sticking to the wound?
When applying the plaster, make sure it is large enough for the wound. This is to ensure that the adhesive part of the plaster does not stick to the open wound.
When the plaster is removed, the scab of the newly healed wound sometimes comes with it. You can choose to moisten the wound a little with Vaseline so that the plaster does not stick to the wound. Or choose a plaster that is especially suitable for open wounds.
Before sticking the plaster, make sure that the place where the plaster will be placed is free of hair.
Buy plasters?
Buy your plasters quickly and easily from our wholesaler. At Degros you will find professional products for a competitive price and we deliver quickly. We are a member of the webshop quality mark and therefore buying at Degros is safe and reliable.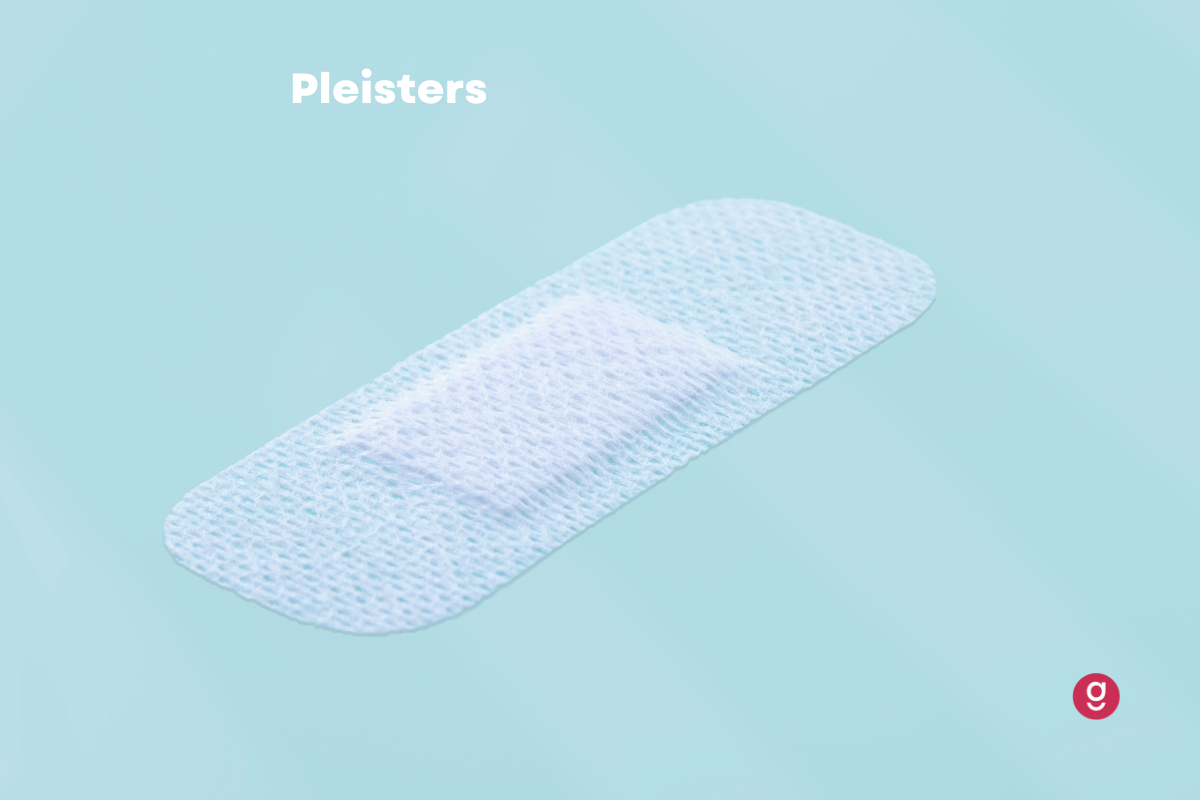 What do I pay in shipping costs and what are the delivery times?
Shipping costs €6.95 and is Free from €150.- Ordered before 22:00 is shipped the same day on working days* *If you have placed an order with items with a longer delivery time, we will not ship the order until it is complete.
What is the warranty period and what quality can I expect?
We supply only A-quality products. The legal warranty period is 6 months. If a product is not to your satisfaction, returning it is easy at Degros. We are affiliated with Webshop Keurmerk, which makes shopping at Degros safe and reliable.