Buy work gloves?
Degros is the wholesaler in the field of arm and hand protection. At Degros you will find all types of protective gloves, arm protectors and accessories for your SME or industrial company. The protective gloves and arm protectors from Degros are always competitively priced and available in large numbers. Are you looking for example PU gloves or welding gloves you will find it all with us.
For more information about which work gloves you need, we have an informative blog Which work glove do I need? written.
In addition, Degros works together with Webshop Keurmerk, so that you always order safely and reliably from our wholesaler.
Please take a look at our range and read the information below about our products. Do you still have questions after reading this information? Then you can of course always contact our customer service! 
What are good work gloves?
Good protective gloves and arm protectors are crucial for the work safety of you and/or your employees. Especially in this corona time, the purchase of high-quality work gloves / arm protection is very important. At Degros you will find all types of work gloves. Would you like to know which type of gloves are best suited to your sector? Here we explain the advantages of each type of glove to you!
Nitrile work gloves
Nitrile gloves are made of synthetic rubber and are therefore less sensitive to allergic reactions than, for example, latex gloves. In addition, Nitrile gloves score high in terms of wearing comfort. The thin material adapts nicely to the shape of your hands. Despite the thin material, nitrile gloves are extremely elastic and extremely strong. The micro roughened fingertips provide good grip. Nitrile gloves also offer excellent protection against bacteria and viruses and are therefore ideal for use in the medical field.
The nitrile gloves from Degros have been tested according to the European standard EN 455 and therefore meet the requirement for medical examination gloves. This standard ensures that the nitrile gloves are tested for physical and biological properties. In addition, these gloves do not leak.
You will find Degros nitrile gloves in different colors and sizes. For example, view our black nitrile gloves or our blue disposable nitrile gloves.
Latex work gloves
Latex gloves are made from natural rubber. That makes them very strong and elastic. Latex rubber gloves are the best in terms of strength and protection, but can cause allergic reactions for people with latex allergies. Latex gloves are often slightly thicker than nitrile gloves, but due to their tactility they are very suitable for use in the medical world.
The latex gloves from Degros you will find in all types, colors and sizes. For example, you have the latex gloves in the sizes extra large, large, medium, small and extra narrowl and in the colors white, blue and green.
Vinyl gloves
Vinyl gloves are made of plastic and are therefore very thin. This improves the feeling in your hands during work. Vinyl gloves are often for single use, which is why you will find vinyl gloves in large numbers at Degros. Compared to latex gloves and nitrile gloves, vinyl gloves are slightly less strong, but these gloves are resistant to oil, grease and acids. This makes them very suitable for safe work in the kitchen, for example.
What are cut-resistant work gloves?
In addition to all types of safety gloves / work gloves, Degros also offers other products in the field of arm and hand protection. For example, you have all types of cut-resistant work gloves, cold-resistant work gloves from OXXA and welding sleeves.
Cut-resistant work gloves protect your hands against sharp objects while working. Consider, for example, sawing work or work with glass.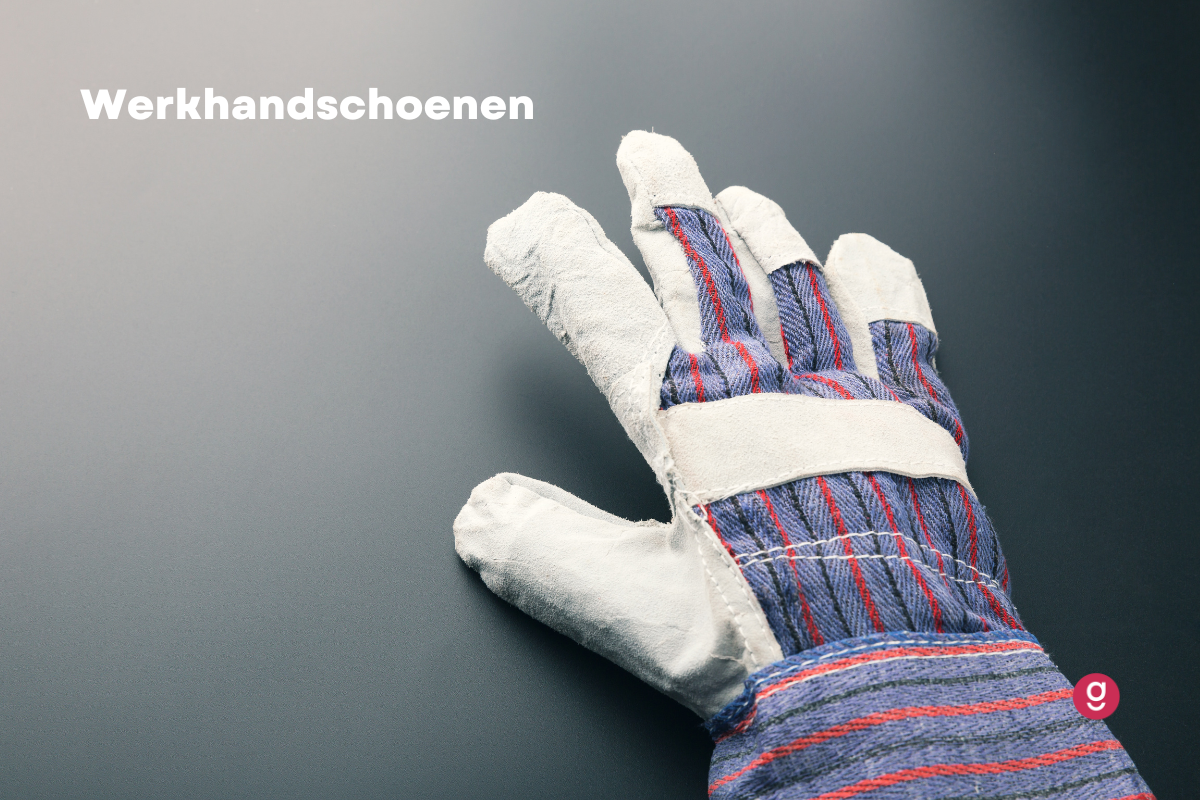 What do I pay in shipping costs and what are the delivery times?
Shipping costs €6.95 and is Free from €150.- Ordered before 22:00 is shipped the same day on working days* *If you have placed an order with items with a longer delivery time, we will not ship the order until it is complete.
What is the warranty period and what quality can I expect?
We supply only A-quality products. The legal warranty period is 6 months. If a product is not to your satisfaction, returning it is easy at Degros. We are affiliated with Webshop Keurmerk, which makes shopping at Degros safe and reliable.