Buy Scalpels?
At Degros we have a wide range of scalpels, scalpel blades and handles. Both sterile scalpels and non-sterile or ready-to-use disposable scalpels. After using a scalpel blade, it must be removed from the handle. There are special scalpel removers for this.
What is a scalpel?
A scalpel is actually a very sharp blade. In Belgium a scalpel is called a Bistouri. The blade of the scalpel cuts on 1 side. The scalpel blade is very small and can only be used when it is clicked onto a scalpel handle or scalpel holder. Scalpel blades come in different shapes and sizes. The designation of shapes of the scalpel is indicated by a number.
The blades with the numbers 10 to 18 fit on a scalpel handle  number 3
The blades numbered 20 to 26 fit on a scalpel handle  number 4
The most commonly used and best-known scalpel blades are from the Swann morton brand. These blades are sterile packed per 5 pieces or per piece. After use, the blades are usually thrown away. However, for safety reasons, this cannot be done in the normal waste, because they remain razor-sharp. A special waste container has been developed by Swann morton, namely the mescontainer.
The most popular blades are:
There are also ready-made scalpels, consisting of a plastic handle with a blade already attached from the factory. These scalpel blades with handle have the same number designation, sizes and shapes. They are packaged sterile and ready to use. An extra scalpel handle is therefore not required for this. After use, these blades are therefore destroyed.
Who use scalpel blades?
Scalpels are widely used by the following target groups:
Surgeons: Surgical Scalpels for Precision Incision Surgery.
Pedicures: Pedicure blades for removing calluses .
Skin specialists: Dermaplanning blades for the removing dead skin, scraping where the epidermis is foiled.
Hobbyists: Hobbies that involve precision work, such as model building.
Growers: To cut flowers / stems.
Libraries, bookbinders, architects, drawing offices, etc.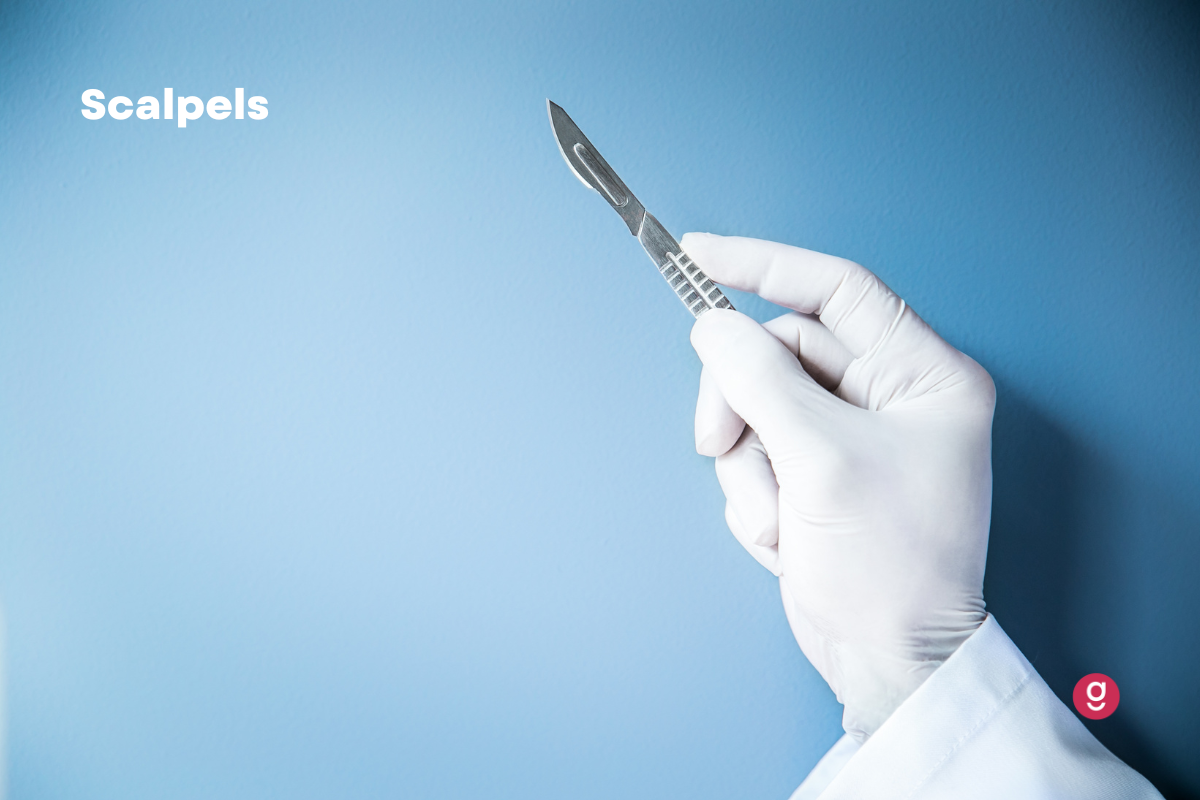 What do I pay in shipping costs and what are the delivery times?
Shipping costs €6.95 and is Free from €150.- Ordered before 22:00 is shipped the same day on working days* *If you have placed an order with items with a longer delivery time, we will not ship the order until it is complete.
What is the warranty period and what quality can I expect?
We supply only A-quality products. The legal warranty period is 6 months. If a product is not to your satisfaction, returning it is easy at Degros. We are affiliated with Webshop Keurmerk, which makes shopping at Degros safe and reliable.